Pick Up & Delivery in Portland
Need something delivered door to door? 9065 Taskers will safely transport anything from couches to documents to take-out.
Book Now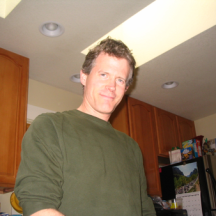 2 Delivery tasks
14 reviews: 100% positive
---
How I can help:
When you go with me, your deliveries will be zero emission as my vehicle is an all-electric Nissan Leaf.
7 Delivery tasks
118 reviews: 97% positive
---
How I can help:
I know the best back roads and alleys to take in a high traffic situation. I will deliver! I have a van with lots of cargo space for your big items!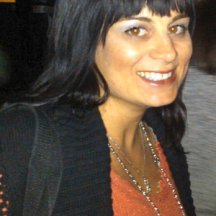 77 Delivery tasks
224 reviews: 99% positive
---
How I can help:
I make sure to confirm all details or potential changes before & during the task, and carry through with precision.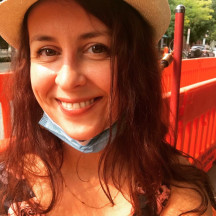 22 Delivery tasks
133 reviews: 100% positive
---
How I can help:
I am extremely reliable, a woman of my word and a self-starter. I am very organized and a big time planner. You can count on me!
4 Delivery tasks
293 reviews: 97% positive
---
How I can help:
I can work with you to plan menus, shop for food, do your errands and purchase items for you.  I can deliver documents and other items.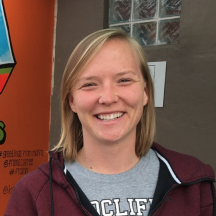 Elite Tasker
87 Delivery tasks
297 reviews: 99% positive
---
How I can help:
Running errands is one of my favorite things to do, so let me do it for you! I have an SUV, so delivering larger items is not a problem.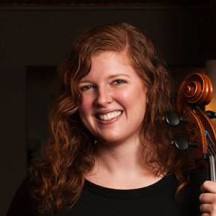 16 Delivery tasks
148 reviews: 99% positive
---
How I can help:
I'm happy to pick up whatever you need and deliver it in a timely fashion!  I've lived here for 8 years.  I'm good at navigating Portland.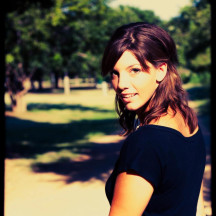 45 Delivery tasks
63 reviews: 100% positive
---
How I can help:
I'm strong and efficient with access to a mid sized SUV. Unfortunately,  I can not do any upfront buying, so I ask that all purchases must be made in advance and ready for pick up. I look forward to making your delivery dreams come true. Thanks!
See More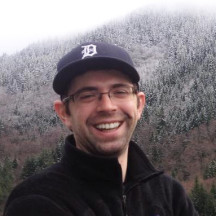 3 Delivery tasks
71 reviews: 98% positive
---
How I can help:
I am a fast and reliable driver, have good knowledge of the Portland Metro area, and take each delivery seriously. I have a clean driving record and a good record of always being on time.
See More
1200+
Pick Up & Delivery reviews in Portland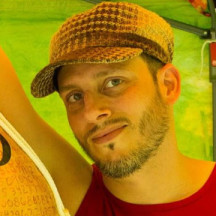 I work in Human Resources so trust is something I highly value. Cyd was not only GREAT at communicating throughout the duration of the delivery (even sending pictures!) but was also very thorough in completing a sensitive/confidential task. I will definitely be hiring him again in the future! 
See More
- Kandise H., November 16, 2018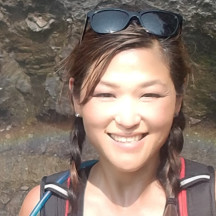 Sueann was a lifesaver and her communication throughout the task exceeded my expectations. Strongly recommend hiring her for your next task!
- Stephen C S., November 15, 2018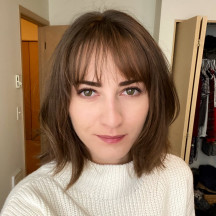 Simple delivery task, got the job done perfectly. Great communication as well. 
- Patrick S., November 14, 2018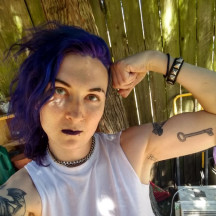 Asa was awesome! Super friendly and prompt, and she helped us donate a piece of furniture that we couldn't transport ourselves. Highly recommended!
- Doug S., November 13, 2018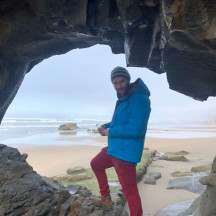 He's your guy in Portland. Great communicator and makes it happen!
- Greg F., October 30, 2018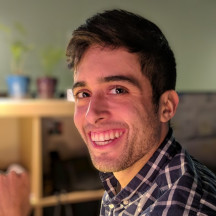 Isaiah did a great job returning some clothes! Would recommend and hire again.
- Chris G., October 30, 2018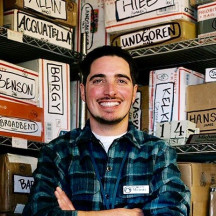 We gave Michael a last minute, urgent, task - requiring him to be alert, very accurate, timely and deliver through torrents of rain. He was prepared, on time, kind, courteous, gave us updates, had clear communication prior, during and after the task. We will definitely be using Michael's services again and referring him to others.
See More
- Amy C., October 26, 2018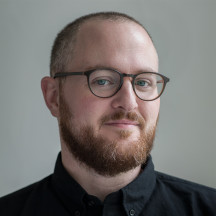 A person of hos word and he treated my delivery with the most care. Five stars
- Tony A., October 20, 2018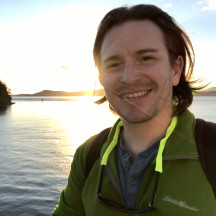 Alexander has helped our business on a few occasions now and has been super reliable! Thanks for your help!
- Stumptown M., October 20, 2018
Beth was great! Really appreciated her communication and execution to ensure my delivery request went seamlessly! Thanks again Beth, you are awesome :)
- Christie K., October 19, 2018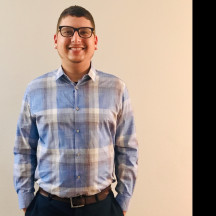 Nathaniel was on time and was a great help moving my large item. Nice guy I recommend him.
- Ellen W., October 19, 2018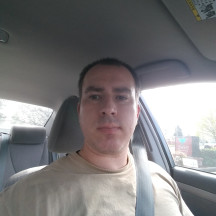 Eric Was patient and flexible with me on a slightly complex pick up and delivery job. Initiated communication and checked with me on the status of the shipping. Was courteous and professional even when things didn't go quite as planned. Very happy with my experience.
See More
- hector p., October 18, 2018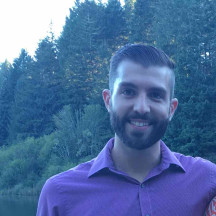 Tyler was easy to work with and reliable! I would gladly hire him again!
- Ventsi T., October 18, 2018
Joe went above and beyond what the task entailed, and I really really appreciate his patience and willingness to help out my mom. So I hired him to pick up and deliver a TV table from the store to my mom's place. He actually ended up helping my mom installing cable as well. Couldn't have asked for a more considerate tasker. Furthermore, I'm super impressed with how communicative Joe was. After I submitted my task request, Joe actually called me to confirm the details. There was a time change and he communicated that promptly as well. Throughout the task itself, once again, I didn't have to keep tabs at all. Highly highly recommend Joe.
See More
- Katia W., October 16, 2018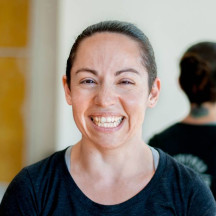 Sabrina was an absolute pleasure to work with- super responsive, frIendly, timely, conscientious and detail oriented. (Sabrina delivered gift baskets to six different locations all over the metro area)
See More
- Jill N., October 14, 2018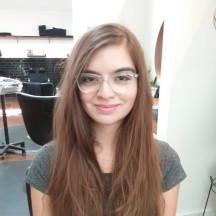 Natalia was friendly and efficient. I would recommend her. 
- Mike C., October 13, 2018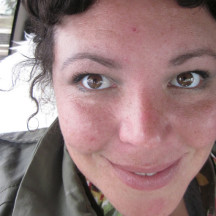 Richelle is great. Very dependable, responsive and a great communicator.
- Brian M., October 11, 2018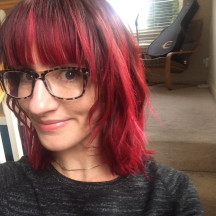 Ally was lovely! She picked up our heavy boxes no problem and delivered them safely on time to their destination.
- Casey H., October 02, 2018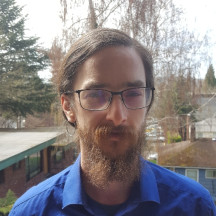 I liked everything about how Sid handled the task. I would most definitely use his services again Don't let a laid-back profile picture fool you. He's quite professional.
See More
- Anthony M., October 01, 2018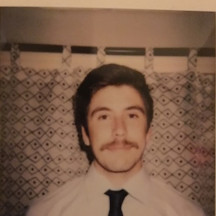 Amazing professional work with a odd task. Very willing to go the extra mile.
- Aaron B., September 30, 2018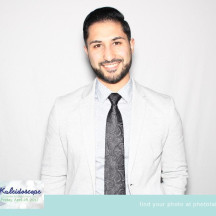 Aryan goes the extra mile. He is absolutely reliable, dependable and excellent. Hire him!
- Jill R., September 30, 2018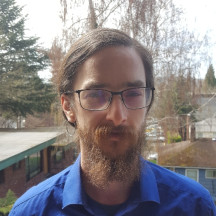 He did exactly what I asked and completed the task so quickly!
- Helen G., September 25, 2018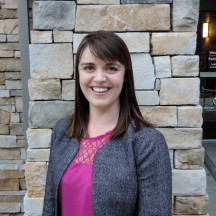 Thank you Anne Marie for being so punctual and also for being available to pick up our shipment!
- Michael F., September 19, 2018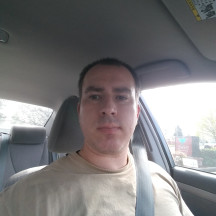 Eric was great! He arrived promptly at the pick up location and dropped off a ton of stuff for us. Highly recommend and will likely use him for future tasks! Thanks Eric!
See More
- Kaira K., September 13, 2018
How It Works
1
Describe the task
Choose from a variety of home services and select the day and time you'd like a qualified Tasker to show up. Give us the details and we'll find you the help.
2
Get matched
Select from a list of qualified and fully vetted Taskers for the job. Choose Taskers by their hourly rate and start chatting with them right in the app.
3
Get it done
Just like that, your Tasker arrives and gets the job done. When your task is complete, payment will happen seamlessly and securely through the app.
The TaskRabbit Happiness Pledge
Trust and safety are our top priority. All Taskers must undergo extensive background and identity checks, and each task covers up to $1 million in property damage. Always have peace of mind.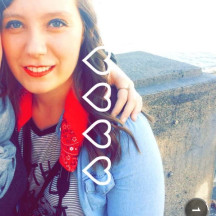 3 Delivery tasks
21 reviews: 100% positive
---
How I can help:
I am quick and efficient.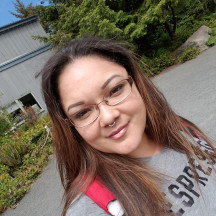 11 Delivery tasks
11 reviews: 100% positive
---
How I can help:
Have a car and GPS, and ready to deliver whatever you need.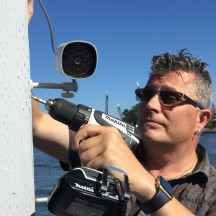 17 Delivery tasks
234 reviews: 99% positive
---
How I can help:
I take my tasks very personable. As if it was my own personal task and execute those tasks with very high standards, I'm a great communicator, very punctual and highly accountable. - Cheers (Need someone 24/7 ? I'm available 24/7 for all my repeat clients only)  
See More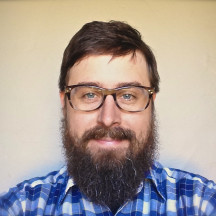 3 Delivery tasks
120 reviews: 99% positive
---
How I can help:
In a culture that leaves us with less time to do the random activities that keep our lives enjoyable I'd love to be the person that helps you catch up.  At least for the time being.
See More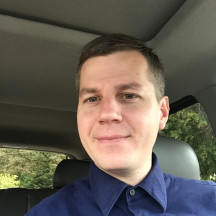 2 Delivery tasks
100 reviews: 100% positive
---
How I can help:
I am super familiar with the Portland area and have lived here for 12 winters. I have a very reliable mid-size SUV. I'm prompt, efficient, and reliable. I can easily locate stores/places/restaurants you would like items picked up at.
See More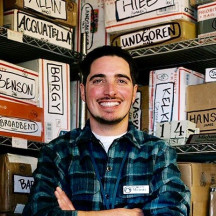 Elite Tasker
22 Delivery tasks
275 reviews: 100% positive
---
How I can help:
Love the idea of helping people out with this sort of work because I too request delivery help from time to time. It frees people up to focus on more important duties. My car's a dependable wagon which happens to be energy efficient. I'll buy & fly.
See More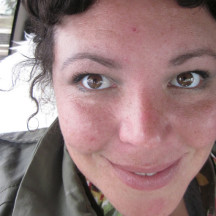 29 Delivery tasks
63 reviews: 95% positive
---
How I can help:
I own a Prius-C and offer green delivery! I can communicate clearly and adjust to any changes and desires a client may have. I get up to 65 miles per gallon in the city!
See More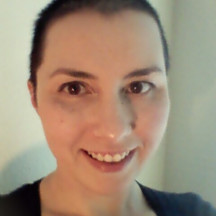 3 Delivery tasks
57 reviews: 100% positive
---
How I can help:
I'm great at communication and getting you exactly what you're looking for.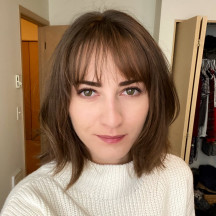 19 Delivery tasks
57 reviews: 98% positive
---
How I can help:
3yrs of Postmates and UberEats. I am quick, efficient & professional. Also have a cold/hot bag for Small-medium sized food items. *I Do Holiday Gift Wrapping! Under "Packing & Shipping"*
See More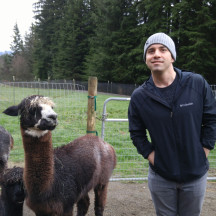 16 Delivery tasks
338 reviews: 100% positive
---
How I can help:
By car or by bike, I'm especially keen on delivering goods efficiently and with a smile. I can navigate Portland pretty well and believe in maintaining professionalism and integrity during each and every delivery.
See More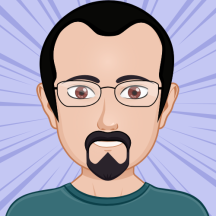 20 Delivery tasks
248 reviews: 99% positive
---
How I can help:
I previously worked for a large delivery company as a Courier/Driver for 10years. I know the importance of being on time and thorough.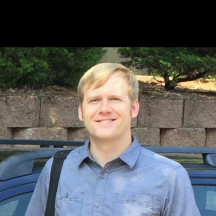 No Delivery tasks
No reviews yet
---
How I can help:
I am reliable and I know my way around Portland.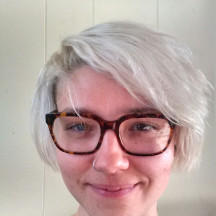 No Delivery tasks
No reviews yet
---
How I can help:
My delivery service is completely green since all deliveries are completed by by bicycle. I'm very fast and have strong legs for most of your delivery needs.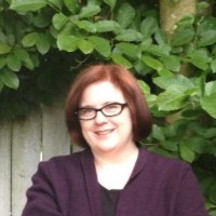 25 Delivery tasks
41 reviews: 97% positive
---
How I can help:
You need a responsible adult (like me) to handle delivery of your important items. I spent years on the road as a sales rep -- I can for sure manage your delivery quickly and well! Let me help lighten your load!
See More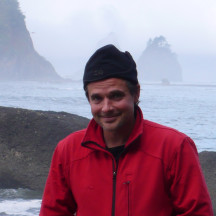 No Delivery tasks
114 reviews: 99% positive
---
How I can help:
What do you want? Your stuff! When do you want it? Now! I've got a great driving record and know how not to get lost. I can deliver packages, individual items, and small furniture.   
See More
Easily book and manage tasks in our app