Computer Help in SF Bay Area
2306 tech-savvy Taskers in SF Bay Area can help solve your computer issues.
Book Now
185 Computer Help tasks
239 reviews: 99% positive
---
How I can help:
I troubleshoot, perform upgrades for, and provide training with MacBooks, iMacs, iPhone, iPad,  Watch,  TV and related software. I specialize in network and connectivity issues for homes and businesses. Visit www.sfappletech.com. 
See More
51 Computer Help tasks
296 reviews: 95% positive
---
How I can help:
I have a degree in computer science, and can do many kinds of computer tasks like setting up and replacing components and problem diagnosis.
152 Computer Help tasks
924 reviews: 98% positive
---
How I can help:
Skilled, knowledgeable and trained in Windows, Mac OS and iOS. Supportive of general computing issues, troubleshooting and/or configuring wireless networking, pairing, integrating and configuration of any device and/or product (laptops, tablets, phones, printers, smart TVs or other smart devices). My goals are to troubleshoot your immediate needs, and to educate and provide basic training and understanding throughout the process. I can work on-site (housecall or office visit) or remote. Before we proceed, I will contact you with basic questions in order to filter your specific needs.
See More
No Computer Help tasks
94 reviews: 98% positive
---
How I can help:
Note that my expertise in this area is related only to certain software, specifically in Microsoft Office Suite.  I'm great with excel. 
2 Computer Help tasks
63 reviews: 95% positive
---
How I can help:
I am patient, have much experience, am thorough and like to get it done right and well for you!
No Computer Help tasks
19 reviews: 94% positive
---
How I can help:
5 years experience in IT TECH.
4 Computer Help tasks
88 reviews: 93% positive
---
How I can help:
Over 15 years in tech, software test engineer and high technology needs. 
3 Computer Help tasks
99 reviews: 87% positive
---
How I can help:
Computers are my hobby since my childhood. I learned to build and run computers. I can fix any hardware and software problems.
Elite Tasker
45 Computer Help tasks
1259 reviews: 97% positive
---
How I can help:
I am patient, I can give step by step instruction, I can set up printers, accounts, guide you through social media (Facebook, Instagram, Twitter, LinkedIn, etc), do research, photo organization, documents/biz cards/receipts scanning, etc. MAC user.
See More
2250+
Computer Help reviews in SF Bay Area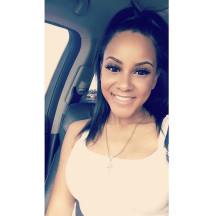 Thank you for your help.  I'm ready for my class.  
- Tracy S., November 12, 2019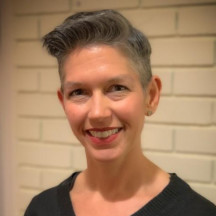 Monique is top notch! Thank you for making these projects so much easier to tackle 😊
- Cindy T., November 10, 2019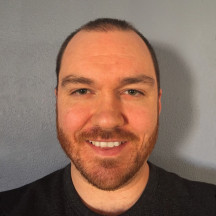 Michael helped me with my small business email setups, operating systems, and electronic organization. He is friendly, patient, and determined. I gave no reservations in recommending him for any technical task.
See More
- Eric B., November 10, 2019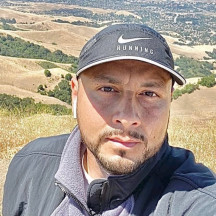 Alejandro was exceptionally nice and super smart and efficient. He helped me connect a complicated stereo and TV and, as an added bonus, patiently explained the set up in layman's terms when he was done. Thanks Alejandro!
See More
- Marjan M., November 05, 2019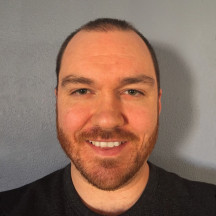 Michael was great - fixed my printer problem right away and was very friendly!
- Krista K., November 03, 2019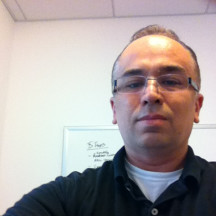 Flexible, on time, works fast, high-quality work!
- Paul C., October 28, 2019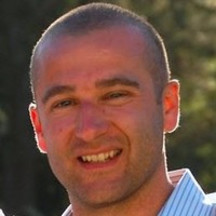 - William Z., October 28, 2019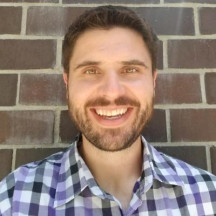 Brian is fantastic and I'd use him again. He arrived promptly, knew his stuff, and solved my problem. What was it? Anything about building or fixing Windows based PCs - he's the man. He helped fix a an ancient, crashed computer and consolidate files across multiple systems.
See More
- Peter E., October 26, 2019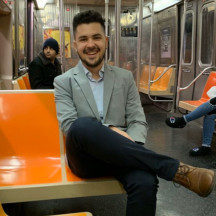 Very professional and extremely helpful. Quick to complete my needed computer tasks installing all my external HDs
- Jason B., October 23, 2019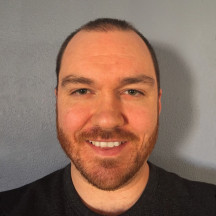 Great! So helpful and figured out what wasn't working with my stereo quickly. Thank you Michael!
- Fatima K., October 05, 2019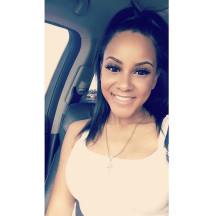 Tajania was on time, explained the problem and fixed it quickly.
- Anthony H., October 05, 2019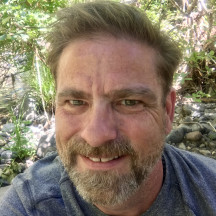 Excellent computer help!! I'm so grateful for Ed's talent.
- Dawn-Elissa F., September 30, 2019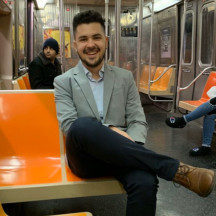 MJ was on time, respectful, personable, patient and, most importantly, extremely competent and highly skilled.
- Gloria N., September 26, 2019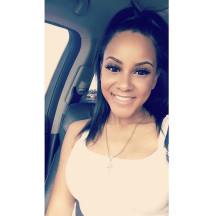 She really CAN fix everything!! Tech guru for sure. I'd hire her again in a second! I had an internet problem that had stumped me, the Comcast technician I called, my ex, and the Comcast technician HE called. Allie (her nickname) came in and had the problem solved in like 10 minutes flat - and most of that was honestly just waiting for my computer to close the millions of programs and windows I had open! Hire her, you won't regret it! Changed my life now that my internet is functional again, minus the stress and hassle of dealing with customer service! Also just seems like a fun awesome person, enjoyed chatting with her. :)
See More
- Veena T., September 26, 2019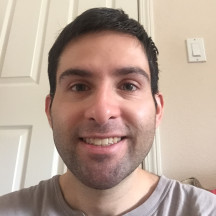 Anthony came to the rescue for my 11 year old son who truly wanted to build his own gaming PC. My son said anthony was so helpful, patient and really helped him understand the whole process. We can't thank him enough! Great knowledgeable kid-friendly guy! We would call him up again in a heartbeat.
See More
- Sharon M., September 25, 2019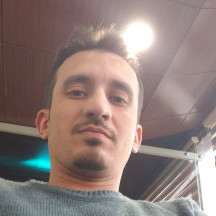 Very nice person. Knowledgeable and resolved issue quickly. 
- Laura W., September 20, 2019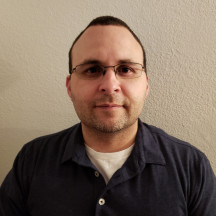 Rich was on time, polite, and VERY KNOWLEDGE about anything and everything PC's. I recommend him without any reservation. Best tech guy I've worked with in a long time.
See More
- Lisa A., September 17, 2019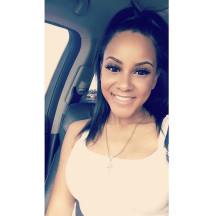 This girl is amazing! I have had quite a few "tasker's" in our home and she is the epitome of professional! Awesome with teenagers! 🤣
- Rachelle B., September 10, 2019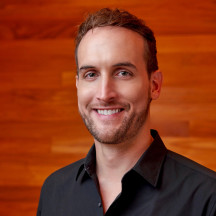 Nick was awesome! Great communication beforehand. He helped my brother get back into his computer and set up an Alexa. Highly recommended!!!!
- Joan L., September 05, 2019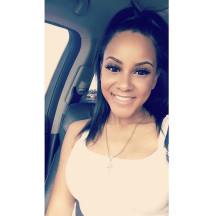 Nellie was a wonderful resource in ways beyond my expectation. She's the first person to make a sufficiently cognizant approach to compel me to go buy an Apple laptop and return my newly purchased Dell. She had a great demeanor and educated me without making me feel the least bit estupida!
See More
- Jennifer B., August 29, 2019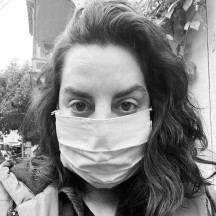 Chris was great!  She helped me without any frustration at my lack of skills. 
- jeri t., August 21, 2019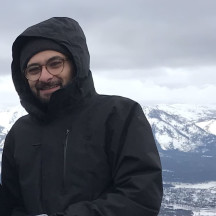 He was punctual, professional, and resourceful 
- Gretchen L., August 19, 2019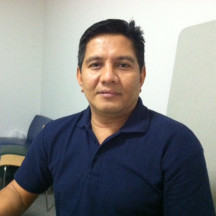 Helped me wire Coax cable and Cat6 for Ethernet on a home remodel. Great job. Very professional and knowledgeable. A+
- Nadine C., August 18, 2019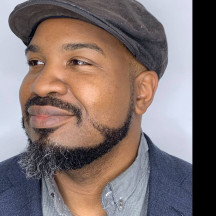 Knows a lot more than I do about getting the task done.
- Roberta L., August 15, 2019
How It Works
Tell us what you need done, when and where it works for you.
Browse trusted Taskers by skills, reviews, and price. Chat with them to confirm details.
Your Tasker arrives and gets the job done. Pay securely and leave a review, all through TaskRabbit.
2 Computer Help tasks
67 reviews: 100% positive
---
How I can help:
Graduate with an IT degree from Hofstra University. Working with computers since I was 8. Now working as engineer in the valley.
24 Computer Help tasks
117 reviews: 98% positive
---
How I can help:
I would be happy to help you setting up or installing software, connecting a printer, or other general help. I have also tutored people in the use of software or the basics of their operating system, PC or Mac.
See More
2 Computer Help tasks
79 reviews: 98% positive
---
How I can help:
I'm an tech savvy enthusiast that has built computers, installed software, along with configured and customized programs, while managing and trouble shooting all computer problems around the home.
See More
No Computer Help tasks
7 reviews: 100% positive
---
How I can help:
Trained in corporate IT, I'm happy to assist with any problem or install you may run into with your Windows or Mac device. I'm also skilled in resolving Soho network issues!
See More
No Computer Help tasks
106 reviews: 99% positive
---
How I can help:
I have over 10 years experience working in IT primarily from a sales/marketing role but also as a networking technician assistant/technical internship. Understanding all the basics when it comes to computers & technology. Also went to school for CS
See More
No Computer Help tasks
9 reviews: 100% positive
---
How I can help:
Do you need helping learning Word, Excel or just basic computer skills or just don't have time to install some new software?  I teach online via remote access or in person and can certainly get those new programs up and running.  This is especially great for older clients that aren't comfortable just yet with their computer skills.  I can help get you there!
See More
No Computer Help tasks
31 reviews: 100% positive
---
How I can help:
I do "tech support" for individuals on Apple products and peripherals and I teach skills like GoogleApps, Dropbox, Excel, social media, many others.  I'm a good, patient teacher and have successful students to vouch for it!
See More
30 Computer Help tasks
510 reviews: 99% positive
---
How I can help:
Experienced programmer, and all around techie, im familiar with windows, and linux systems primarily.
31 Computer Help tasks
318 reviews: 97% positive
---
How I can help:
I have 4 years of Technical experience. I am ex- Computer Resource Specialist from UC Berkeley. also active directory skills. setup pc/macs, routers and troubleshoot in San Francisco.
See More
51 Computer Help tasks
468 reviews: 97% positive
---
How I can help:
I can assist with device connectivity issues (ie, printers), upgrading networks for growing offices, and repairing device screens.
6 Computer Help tasks
10 reviews: 90% positive
---
How I can help:
**SPECIAL: >50% OFF!** After teaching IT for 3 years, I'll happily assist with any PC, Mac, phone, Wi-Fi, printer, server, cloud, or network issue you may have! I'm a certified CCNA and 2-time AWS Associate (SA/DA) with over 7 years of IT experience.
See More
No Computer Help tasks
11 reviews: 100% positive
---
How I can help:
I built my own computer when I was 13, and have help professional IT positions at several small companies. I am the go-to person when a computer or system breaks down, needs maintenance, or setting up a new one.
See More
65 Computer Help tasks
627 reviews: 99% positive
---
How I can help:
I'm pretty good with both Mac and PC. Can run scripts and assemble gear. I'm excellent at assessing situations and fixing it in a timely manner. (Recently spent a month and half working with a startup) 
See More
1 Computer Help task
47 reviews: 100% positive
---
How I can help:
Need help with a computer? Although I am more adept with PC's but I've been exposed to Apple devices lately. I can help you get those programs running
No Computer Help tasks
No reviews yet
---
How I can help:
I can help with hardware issues like audio, video etc, for Windows Vista, 7, 8, Mac OS and Android devices. Feel free to ask about more complicated issues you might be having, setup and installation of Office Suites, Games, etc. burning DVD, CD etc.
See More
Easily book and manage tasks in our app