Painting in SF Bay Area
Whether it's an entire house, a room, or a wall, 2293 Taskers in SF Bay Area can paint it to your satisfaction.
Book Now
28 Painting tasks
378 reviews: 98% positive
---
How I can help:
I'm a do it all kind of guy, from Full remodels, Kitchen, Bathrooms. Granite counter tops, Installation of RO Water Filtration system, coring Granite, Marble, Mounting TV's will full cable concealment, Electrical deadbolts, Nest, Echobee thermostats, Refininsh Hardwood floors, Garbage disposal Installs, faucets, toilets, electrical toilet seats, recessed lights, you name it I can do it. Im also a painter, my quality of work is exceptional, Exterior, interior, textures, crown molding, baseboards. I provide all tools and supplies necessary, sprayers, rollers, brushes, drop clothes, If there is something not on this list just message me and I'll let you know. Im genuine and I truly care about building long term business relationships. Thank you for viewing my page!! I'm here to help you with just about anything you need inside and outside of the home. I'm a passionate individual and I take great pride is customer satisfaction. I care deeply about the relationships that I build with my clients. Every first job is the beginning of a long term relationship to me. It has never been about the money, its the love for people that drives my success. I will bend over backwards to make sure that my clients are completely satisfied.
See More
65 Painting tasks
240 reviews: 97% positive
---
How I can help:
13 years painting experience. Custom design and colors, accent walls, whiteboard walls, sealing decks, dry rot repair. Feel free to check out my reviews.
See More
155 Painting tasks
846 reviews: 99% positive
---
How I can help:
Work outside SF will have travel fee. Hi thanks for your consideration. I recommend knowing what finish the current walls have. Glossy finish requires more work before painting, flat finish is closest to being ready for re-paint. Provide as many details as possible and I can give you a better idea what it will take to do the job. Thanks for your time. 
See More
52 Painting tasks
447 reviews: 97% positive
---
How I can help:
I'm neat and careful. You supply primer (if needed)/paint, and I'll bring the rest. Please indicate in-/out- door, approx. area (sq. ft.) to be painted, if prep work is needed and, if applicable, the number of windows/doors and wall/ceiling height.
See More
49 Painting tasks
653 reviews: 99% positive
---
How I can help:
Specialize in detailed painting and decorating. Interior and exterior Have full set of painting supplies
9 Painting tasks
412 reviews: 99% positive
---
How I can help:
We do a lot of painting at hotel and had experience in painting.
110 Painting tasks
610 reviews: 99% positive
---
How I can help:
Let me repaint your room, office or home! Very precise and detailed, and I take pride in my work. Have all of the supplies necessary for any job. Just supply the paint, or if you want I can pick it up for you. Thanks!
See More
Elite Tasker
105 Painting tasks
1183 reviews: 99% positive
---
How I can help:
I was a painter for three years and painted many houses in the South Bay under the Kevin Copley Painting Company. I have putty, sand paper, rollers, brushes, drop cloths, paint buckets, tape, as well as extra equipment and tools. Glad to help 
See More
8 Painting tasks
97 reviews: 98% positive
---
How I can help:
I have years of experience as a house painter and am a perfectionist with a brush. I bring a variety of specialty painting tools, and I always maintain focus on the cleanliness and efficiency of the job. Whether it's a small patch or multiple rooms, I will easily complete the job beyond your expectations.
See More
5000+
Painting reviews in SF Bay Area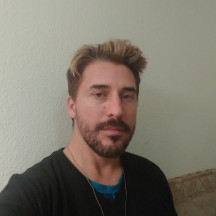 Really great work. Very professional.
- Dominique M., November 22, 2019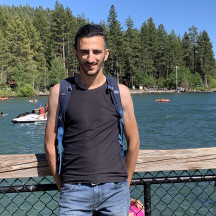 Ahmad is a very sweet, very nice person. He painted the interior of my closet flawlessly, and he did a great job on painting the kitchen walls. I think he doesn't yet know how to prep a wall before painting, however. I have a bathroom wall that has some poor patching work done previously when a towel bar was removed, so it's very bumpy there. He didn't prep any walls (sanding and such), so he just painted over the spots on that wall that were problematic. The result is such an eyesore that I have to pay another painter extra to fix it. So, I'm paying twice to get the wall done and extra for the fix. I also had asked for some touch ups to correct some small spots where removable 3M hooks had been installed and previous painters had simply painted around instead of removing the hooks, and instead of simply adding a coat inside those spots, he broadly swiped over them, leaving it as bad as it was before, and slightly worse. This will cost me more to fix. My recommendation is that if you have walls that require any prep at all, be sure he has learned how to do that before hiring him. Otherwise, he was on time, pleasant and did an otherwise good job. When he masters prepping walls, and understands how to do touch-ups, he'll be fantastic!
See More
- Kristin K., November 20, 2019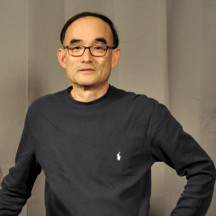 Joe thank you for wonderful paint job front door! Excellent work!
- Rosemarie L., November 20, 2019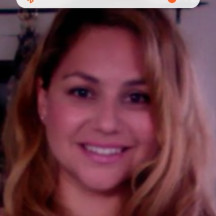 Very timely and detail oriented, did a great job painting our bedroom. Thank you!!
- Dan D., November 19, 2019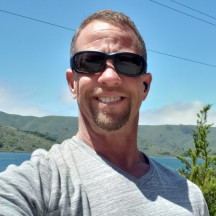 so knowledgeable and super nice.
- S K., November 19, 2019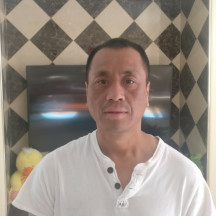 - Marilou S., November 19, 2019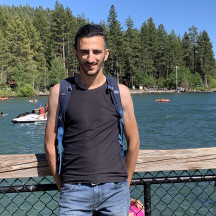 Excellent! On time, good job and very tidy!
- Annie S., November 18, 2019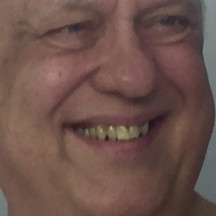 Ron was very professional, on time, and friendly. He did an excellent job repainting my walls and it really transformed the whole room. I highly recommend Ron for all and any tasking work!
See More
- Elizabeth B., November 18, 2019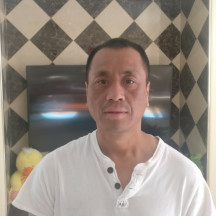 - jason s., November 18, 2019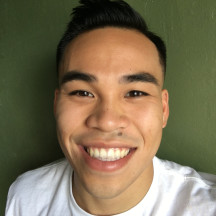 Great job with painting and wonderful cheerful personality
- Sheila L., November 17, 2019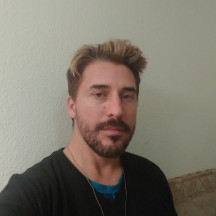 Nelio did a great job painting my Dad's home. He was very professional and meticulous with his work. I will definitely hire him again!
- Debra B., November 15, 2019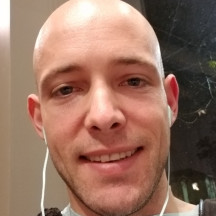 He did a phenomenal job repainting my living room. Super clean lines and very even coating throughout. I wish I had found him earlier because he did a much better job than my last house painter. Would definitely hire again!
See More
- Michelle N., November 14, 2019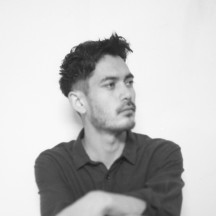 Soen came to our office to paint the walls in our kitchen area. He did a wonderful job and was so easy to work with; communicative, punctual, professional and friendly. We will definitely come back to him with any future painting needs!
See More
- Andrea C., November 13, 2019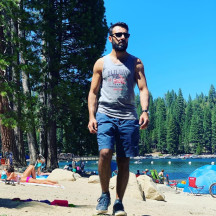 Fadi was very helpful and got the job done quickly and efficiently. We were very happy with his work!
- Kendall A., November 13, 2019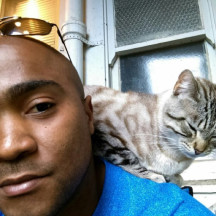 Awesome job, very friendly and easy to work with. Very pleased-highly recommended.
- Lisa K., November 13, 2019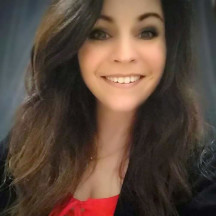 Marianne did an amazing job.Bathroom looks great. Highly recommend Marianne.
- Caroline M., November 12, 2019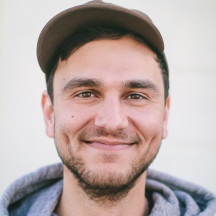 Excellent work. Communicated well; on-time arrival; attention to detail, completed job as expected. Courteous and kind. Highly recommend.
- Paul W., November 11, 2019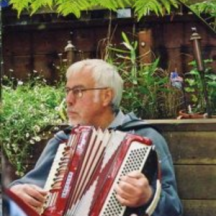 Algis did an amazing job. He was very meticulous and tidy. We're so happy with the painting that he did.
- Justin R., November 09, 2019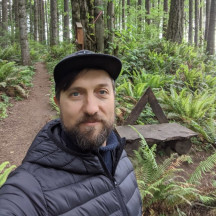 Demitri did an excellent job painting bathroom start to finish.looks wonderful he replaced old lighting fixture what a difference it made thank you.
- Rosemarie L., November 07, 2019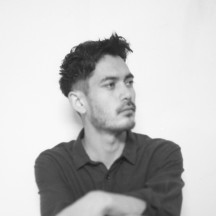 Soen did an amazing job painting our disaster of a laundry room! He was professional, hard working and the final results are beautiful. The room was a nightmare of sloppy plaster work, mismatched paint colors, hard to reach walls behind our HVAC and water heater, and a very high ceiling. Soen sanded, spackled and painted it into more than just a livable space, it now looks sleek, polished and gorgeous! He was very detail oriented and mindful of our appliances and new flooring. He worked quickly but thoroughly, and cleaned everything up afterwards. We would definitely hire Soen again and can highly recommend his work!
See More
- Trudy A., November 07, 2019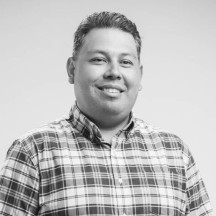 Super responsive and ultimate professional. Would definitely hire again.
- Dan M., November 06, 2019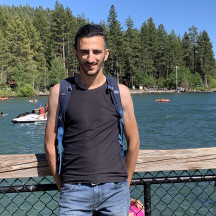 Ahmad did a very good job, very efficient and professional.
- Tony L., November 06, 2019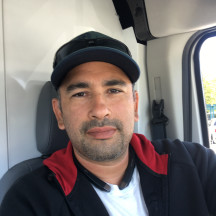 - Natalie C., November 05, 2019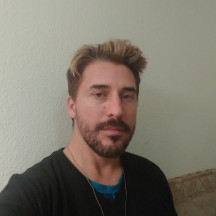 Nelio's painting skills were great. He was quick, efficient and thorough. I would hire him again.
- Angel C., November 02, 2019
How It Works
Tell us what you need done, when and where it works for you.
Browse trusted Taskers by skills, reviews, and price. Chat with them to confirm details.
Your Tasker arrives and gets the job done. Pay securely and leave a review, all through TaskRabbit.
29 Painting tasks
750 reviews: 96% positive
---
How I can help:
Hi I'm Brian. I have been with task rabbit for the last 3 years and have done over 900 tasks. I have been a carpenter for 18 years also have worked remodeling houses for 4 years as well. a lot of painting involved in that profession. Thanks :)
See More
1 Painting task
99 reviews: 100% positive
---
How I can help:
I own all necessary tools to get the job! done!
3 Painting tasks
117 reviews: 99% positive
---
How I can help:
I used to paint for 2 years and know more than the average person does about this subject; it's all in the prep work.
1 Painting task
519 reviews: 96% positive
---
How I can help:
I've just finished painting the interior of our entire house.  It is gorgeous.  
2 Painting tasks
89 reviews: 95% positive
---
How I can help:
I'm organized, energetic and efficient and can quickly get up to speed on accomplishing your task in the best way possible.
1 Painting task
99 reviews: 87% positive
---
How I can help:
I have all of the skills and experience that you're looking for and also I'm passionate, and driven to deliver high-quality work.
42 Painting tasks
468 reviews: 97% positive
---
How I can help:
I do interior jobs of any size, and small exterior jobs (ie repainting a garage door), as well as wallpapering. Please note that if a ladder is needed, there must be on already onsite as I am unable to bring one.
See More
Elite Tasker
103 Painting tasks
440 reviews: 99% positive
---
How I can help:
Painting is the most economical way to drastically change your environment. I have extensive experience painting interiors and I'm neat and meticulous. Let me bring new life to your living or work space. Smaller projects like painting furniture are also welcome. I have all my own painting supplies. Please Note: Painting only, no wallpapering. Sorry, I can not accommodate painting projects with unusually high ceilings (over 12 ft) or stairwells. I HIGHLY recommend using Home Depot's Marquee or PPG paint. They are guaranteed 1 coat coverage. While slightly more expensive per gallon, good quality paint can reduce the labor costs significantly. 1 gallon of paint will cover approx 300-350 sq ft of wall. 1 gallon is generally enough to paint a 10 x 10 ft room. Please note that painting is a tedious and slow process. A 10 x 10 room will generally take 4-5 hours to complete depending on the complexity and of the room and number of doors and windows to paint around.
See More
15 Painting tasks
59 reviews: 91% positive
---
How I can help:
I've had both residential and commercial painting experience.  I believe it takes a person with exceptional patience, coordination, vision, and focus to excel at painting and I possess all those characteristics!
See More
7 Painting tasks
54 reviews: 98% positive
---
How I can help:
I've painted buildings and houses large and small. 2 hour minimum.
Elite Tasker
189 Painting tasks
1606 reviews: 99% positive
---
How I can help:
***I only do interior painting*** ***I only have a 6 foot ladder*** Knowledgeable and reliable with lots of experience. Have all my own tools and drop clothes. Previous professional painting experience.
See More
7 Painting tasks
23 reviews: 100% positive
---
How I can help:
I am the right person for the task! I have air sprayers, rollers, brushes and all the skills to make it look amazing!! Let me put a smile on your face and get your job done right!!
See More
2 Painting tasks
191 reviews: 99% positive
---
How I can help:
Clean Lines, Protect Everything Before I Start
94 Painting tasks
309 reviews: 97% positive
---
How I can help:
Painting is my forté! 10+ yrs of training and experience. Detailed, thorough and professional. Please read before reaching out: http://www.realtor.com/advice/home-improvement/what-your-house-painter-wishes-you-knew/
See More
43 Painting tasks
726 reviews: 99% positive
---
How I can help:
I've maintained and repainted my home multiple times. A fresh coat of paint is so soothing and revitalizing. Quality first. I take pride in providing clean, detailed and efficient jobs. I come with all the painting tools and supplies.
See More
Easily book and manage tasks in our app