Deep Cleaning
Have a space that needs extra attention to make it sparkle? We'll apply some elbow grease to the job.
Have a space that needs extra attention to make it sparkle? We'll apply some elbow grease to the ...
One Time Cleaning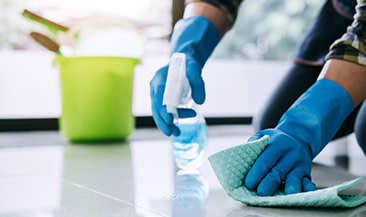 You know the feeling –– the house looks like a category five disaster zone. This week is busy, and there's no time to clean it. Rather than scrub away into the wee hours of the morning, why not hire a one-time cleaning service? Enter Taskers. Our cleaning Taskers are trusted, rated, and reviewed so you can rest assured that you're getting exactly who, and what, you need.
Browse reviews and rates to find the best Tasker for you in your area.

Taskers work on your to-do list and on your schedule.

Book a one-time cleaning service to give your home, office, apartment, or event space the refresh it needs.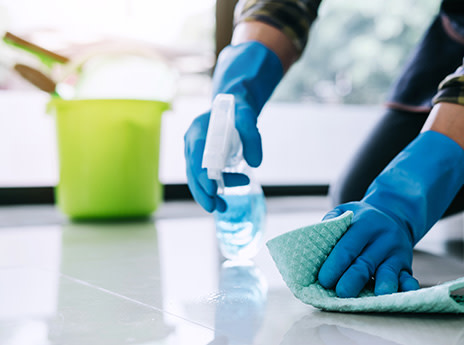 How It Works
Tell us what you need done, when and where it works for you.
Browse trusted Taskers by skills, reviews, and price. Chat with them to confirm details.
Your Tasker arrives and gets the job done. Pay securely and leave a review, all through TaskRabbit.
Frequently Asked Questions
+
-
Can I leave the house when the one-time cleaning service comes?
Definitely –– you can do whatever works best for your life. Taskers are here to shorten your to-do list, so if you'd prefer to let them in and then leave while they clean, then great! If you want to give instructions for Taskers to enter while you're at work, do it! If you'd rather be home, that's great, too. Whatever makes your life easier, we're all for.
+
-
Do I need to provide the cleaning supplies?
Nope! Taskers are here to make your life easier. If you don't have cleaning supplies, no problem –– just let Taskers know in the description, and they'll arrive with the proper supplies and equipment. But if you have your own supplies that you'd prefer the Tasker use, that's perfect, too!
+
-
Can I book a one-time cleaning service for today?
Absolutely. Whether you thought you'd have time to get the house whipped into shape before your dinner party or the kids went extra wild today, life happens, and Taskers are here to help. It's the same process as always –– describe your task, set your preferred booking date (today), browse available Taskers, and book. Before you know it, your house will be sparkly clean.
+
-
Can I gift a one-time cleaning to a friend?
Yes! What a thoughtful gift, and one we'd love to receive, we might add. Simply search for trusted Taskers local to the gift recipient, describe your to-do items, and communicate with the Tasker. Whether they're in your neighborhood or across the globe, our trusted cleaners are up to the task!
+
-
I'm behind on laundry –– can you help?
Definitely. (And really, who isn't behind on laundry? We'd love to meet them.) When describing your to-do list and booking a one-time cleaning service, make sure everyone is on the same page. Communicate directly with the Tasker about any preferences regarding sorting, detergent used, folding. You know, laundry stuff.
Easily book and manage tasks in our app