Data Entry in Las Vegas
Too many spreadsheets, not enough time? Browse 45 quick and accurate Taskers in Las Vegas to enter the data you need.
Book now
Experienced Data Entry help in your neighborhood
Your search is finally over! People around the globe trust Taskers with home projects big and small.
Always background checked
Backed by our Happiness Pledge
Prompt and friendly customer support
Taskers Nearby
Browse top-rated Data Entry Taskers in Las Vegas
How I can help:

College graduate who is Timely and has great attention to detail.

How I can help:

I have over 20 years of administrative office experience. Typing approx 40wpm.

How I can help:

I'm the best at what I do

How I can help:

Need your receipts tallied? Or your expenses entered onto a spread sheet? With 15 plus years of experience there is no need for you to get bogged down in the details. Let me take care of the tedious stuff while you look at the big picture. 50 WPM

How I can help:

I type at 40wpm net and I have 8000-9000 keystrokes per hour for data entry tasks.

How I can help:

Working for the focus group company, here in Vegas, helped me develop the skill for quick data entry based on clients answers. 5+ years of experience filling data entry reports of all kind.
Start booking and choose from more Taskers
Everyday life made easier
When life gets busy, you don't have to tackle it alone. Get time back for what you love without breaking the bank.
Choose your Tasker by reviews, skills, and price
Schedule when it works for you — as early as today
Chat, pay, tip, and review all through one platform
Don't just take our word for it
See how Taskers are saving the day for people like you.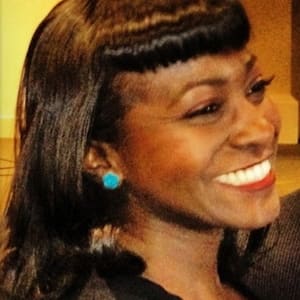 undefined Sun, Aug 31, 2014
undefined Sun, Aug 31, 2014
More Taskers Nearby
How I can help:
10 years experience working with Microsoft! Please specifics as to what your needs are and I will help you! I am fast!!! Thanks
How I can help:
I know how to type and pay attention to details.
How I can help:
My background is Human Resources. If you need me to create your resume, edit and/or help assist with what verbiage is needed, I am your go to person. I have also created/edited job descriptions policies and procedures for companies.
How I can help:
I worked in the legal industry for over 40 years, including accounting work for law firms. I am very skilled at inputting data and verifying correct entries.
How I can help:
I am incredibly neat and tidy and have been. I'm also pleasant and efficient! Message me so we can discuss further details.I type 60WPM and I'm very efficient.
How I can help:
I have 5 years of delivery experience I've delivered for Instacart , door dash and Ubereats , I deliver in the a timely manner and have a good customer service skills and very polite to my client providing the best service ever.
How I can help:
I am a fast typist and am proficient in using Microsoft Office programs such as Word, PowerPoint, and Excel.
How I can help:
Very organized, efficient and accurate with a quiet home office.
How I can help:
I have been working as a web developer for 10 years. I can type quickly and error free.