Computer Help in Orlando
27 tech-savvy Taskers in Orlando can help solve your computer issues.
Book now
Experienced Computer Help help in your neighborhood
Your search is finally over! People around the globe trust Taskers with home projects big and small.
Always background checked
Backed by our Happiness Pledge
Prompt and friendly customer support
Taskers Nearby
Browse top-rated Computer Help Taskers in Orlando
5 computer help tasks done

How I can help:

Now offering Safe Hands Computer services. You deserves a knowledgeable and caring Tech Expert to properly walk you though your computer with great comfort and peace of mind. Allow my 7 years of experience to serve you!

How I can help:

I major in computer science. I am really good with computer.

11 computer help tasks done

How I can help:

Let me tackle all your tech problems, one device at a time!  Before I started with Task Rabbit in 2011, I worked as an Apple Specialist and I am extremely well-versed in all things Apple.  PC Person?  I can help you too!  I specialize in tech personalization and my services include: set-up, troubleshooting, syncing issues, cloud storage, photo/video/music organization, repairs, back-up services and creative tech solutions.  Additionally, I'm a patient teacher and love providing 1-on-1 tutorials and training.  

How I can help:

Do you need the basics? Need help installing or uninstalling software? Let me know how I can help meet your needs

How I can help:

Over 3 years experience with computers and technology and will get the job done

1 computer help tasks done

How I can help:

I am a young computer savvy engineer who is willing to help anyone who needs a little direction. I know basic computer skills such as Excel and other Microsoft products.
Start booking and choose from more Taskers
Everyday life made easier
When life gets busy, you don't have to tackle it alone. Get time back for what you love without breaking the bank.
Choose your Tasker by reviews, skills, and price
Schedule when it works for you — as early as today
Chat, pay, tip, and review all through one platform
Don't just take our word for it
See how Taskers are saving the day for people like you.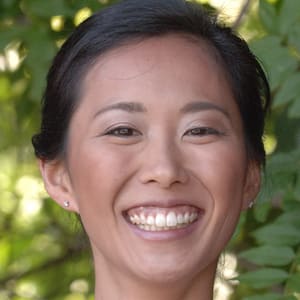 Erik D.
Faster than expected again ... wouldnt think twice about hiring Madoka for a third fourth and fifth time. A+++++
January 31, 2012
More Taskers Nearby
How I can help:
I am a computer savy individual since I grew up taking apart & putting back together PC towers. I also have a long history on installing software and doing tune ups to make your machine run smoother & Faster than ever.
1 computer help tasks done
How I can help:
A life time of experience (20+) working with PCs and MACs. I can help you fix, set up, install software...
How I can help:
Vast knowledge of computer programs and setting up equipment.
How I can help:
I know computers very well. I can help put it together or teach you how to use it, even give classes on certain programs that can be useful. My minimum hours are 3 hours when you hire me. Thank you.
How I can help:
I have years of experience installing computers, software and networking and would be glad to help your set up project..
How I can help:
I can fix anything, lost data, updating softare, broken screens, virus removal, cloud storage, account synchronization, and corrupted hard drives.
How I can help:
I can help with setting up or installing software on your computer. I can even connect your roku or fire stick.
How I can help:
I have a BS from University of Maryland in computer science and am generally handy with computers. Highly available to help you
How I can help:
Trouble with Windows or Mac products, I can help. Very experienced with computers and happy to troubleshoot any issues your having.