Computer Help in Orlando
36 tech-savvy Taskers in Orlando can help solve your computer issues.
Book now
Experienced Computer Help help in your neighborhood
Your search is finally over! People around the globe trust Taskers with home projects big and small.
Always background checked
Backed by our Happiness Pledge
Prompt and friendly customer support
Taskers Nearby
Browse top-rated Computer Help Taskers in Orlando
10 computer help tasks done

How I can help:

Hello and thank you for considering me for your computer task! Having worked in the computer software industry most of my professional career, I can handle most computer tasks including setting up a new computer, printer, peripherals, network modems/routers. I am most familiar with the Apple ecosystem, but also have experience with Windows 10 systems, iPhones, iPads, and Android tablets/phones. Looking forward to tackling your next computer task! 2 Hour Minimum

How I can help:

I'm very experienced with Apple/Macintosh and can do basic tasks such as installing software on a Windows. 

11 computer help tasks done

How I can help:

Let me tackle all your tech problems, one device at a time!  Before I started with Task Rabbit in 2011, I worked as an Apple Specialist and I am extremely well-versed in all things Apple.  PC Person?  I can help you too!  I specialize in tech personalization and my services include: set-up, troubleshooting, syncing issues, cloud storage, photo/video/music organization, repairs, back-up services and creative tech solutions.  Additionally, I'm a patient teacher and love providing 1-on-1 tutorials and training.  

How I can help:

I have great experience with working on computers internally & externally. I have a degree in Business applications, if you need a business startup or anything technologically done…let's get to work! Use "TSKBQ3WT" to get $10 off next task!

2 computer help tasks done

How I can help:

Good in connection with two screens, fast connectivity with internet between your computer and printer, in case you needed it. Fast tipping transcribed in Microsoft either in excel or word, power point presentation. Good in PDF format too.

How I can help:

Over 3 years experience with computers and technology and will get the job done
Start booking and choose from more Taskers
Everyday life made easier
When life gets busy, you don't have to tackle it alone. Get time back for what you love without breaking the bank.
Choose your Tasker by reviews, skills, and price
Schedule when it works for you — as early as today
Chat, pay, tip, and review all through one platform
Don't just take our word for it
See how Taskers are saving the day for people like you.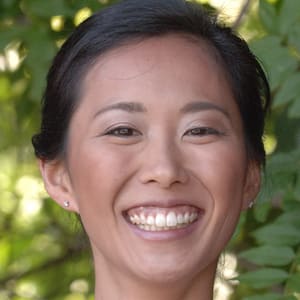 undefined Tue, Jan 31, 2012
undefined Tue, Jan 31, 2012
Faster than expected again ... wouldnt think twice about hiring Madoka for a third fourth and fifth time. A+++++
More Taskers Nearby
How I can help:
Very computer savvy. Can help get computer setup, can build a full build computer, can help restart a computer to make it a "brand new" computer again, help fix small problems (audio, printer, etc.)
How I can help:
usually familiar with the newest computers and never had a problem setting one up
How I can help:
Vast knowledge of computer programs and setting up equipment.
How I can help:
I know computers very well. I can help put it together or teach you how to use it, even give classes on certain programs that can be useful. My minimum hours are 3 hours when you hire me. Thank you.
How I can help:
I have years of experience installing computers, software and networking and would be glad to help your set up project..
How I can help:
Full time job is a teacher, great with overcoming obstacles and showing how I did so to others. Excited to get you all set up!
How I can help:
Enthusiast computer builder, from ground up installs to software problems. I have build and maintained over 100 computers.
How I can help:
I have a BS from University of Maryland in computer science and am generally handy with computers. Highly available to help you
How I can help:
Trouble with Windows or Mac products, I can help. Very experienced with computers and happy to troubleshoot any issues your having.