Accounting in Philadelphia
Get all your figures and finances in order. Choose from 109 Taskers in Philadelphia for accounting help.
Book now
Experienced Accounting help in your neighborhood
Your search is finally over! People around the globe trust Taskers with home projects big and small.
Always background checked
Backed by our Happiness Pledge
Prompt and friendly customer support
Taskers Nearby
Browse top-rated Accounting Taskers in Philadelphia
How I can help:

I have my MBA from Northeastern and working experience in basic accounting and financial accounting Take $10 off this task using promo code TSK2AJZ9 🤗

How I can help:

I have 12 years of experience as business manager & now I am an entrepreneur. I keep my own books. Let me help you with your accounting needs. I also worked at CHOP as a foundation Business manager managing over 40+M worth of transactions, Budgeting

How I can help:

I am a business accounting major at Penn State Abington and I want to get hands on experiences. NOT A PROFESSIONAL.

How I can help:

I have 10 years experience preparing financial statements and bookkeeping for all sizes businesses. I am pro at Quickbooks (Desktop & QBO) and am proficient in Quicken, Freshbooks, Xero, etc. I am efficient professional that can get your job done.

How I can help:

Certificate and mathematics major, I am always working with numbers. Keeping things organized and accurate. I am currently a full-time pharmacy technician. Honors college Math courses under my belt-i love numbers and helping people.

How I can help:

I have a major in Marketing with a minor in Accounting from Rutgers University. Please let me know how I can help you!
Start booking and choose from more Taskers
Everyday life made easier
When life gets busy, you don't have to tackle it alone. Get time back for what you love without breaking the bank.
Choose your Tasker by reviews, skills, and price
Schedule when it works for you — as early as today
Chat, pay, tip, and review all through one platform
Don't just take our word for it
See how Taskers are saving the day for people like you.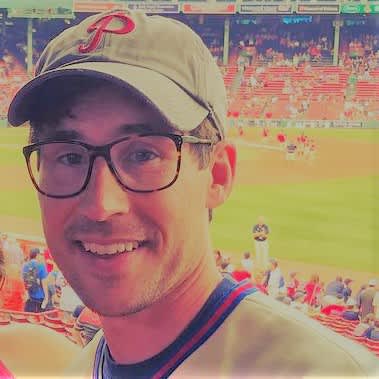 undefined Sun, Oct 28, 2018
undefined Sun, Oct 28, 2018
Max is very efficient and resourceful. He was able to research a new software package (tenantcloud.com) quickly and hence come up to speed with using it effectively and accurately> He is very structured in his approach and able to make "executive decisions" Recommended.
More Taskers Nearby
How I can help:
I have two years of experience in the accounting field and I also have my bachelors in Accounting.
How I can help:
I am very reliable and hard working. Easy to get along with college student, down to earth. Very kind, considerate, goal oriented and punctual. I am very detailed and organized. Bookkeeper for the Philadelphia Housing Authority 2015-2016. MS Office✅
How I can help:
I have 15 years of accounting experience, including a CPA license. I am a Controller for small company and have run my own business. I'd love to help with any accounting issues you're having!
How I can help:
7+ years of accounting, I also have a multilingual team of professionals to get BIG/small businesses or corporations tax planning & bookkeeping in order. The work process is efficient, virtual, and confidential. Have your laptop/computer and mobile device ready! Ask about what else I can help you with!
How I can help:
I have 3 years experience in corporate and basic accounting. I know all about data entry and filing. Also a pro at Microsoft office, excel, word, PowerPoint and more.
How I can help:
I done my master degree in commerce. I have experience and worked on many accounting software. I started my first job under an professional accountant.
How I can help:
I am an expert with money and numbers. I graduated from Penn and am currently studying at Columbia. I spent two years working in a high school where my main duties were math and SAT tutoring. For two years I was also a private tutor for Arbor Tutors.
How I can help:
I've worked 6 months for BNY Mellon (which is a financial bank) as an accountant.
How I can help:
I have over 15 years in Medical Accounting and buisness building Soon as I take on a task , I work hard on getting done quickly and efficiently .