Computer Help in Sacramento
24 tech-savvy Taskers in Sacramento can help solve your computer issues.
Book now
Experienced Computer Help help in your neighborhood
Your search is finally over! People around the globe trust Taskers with home projects big and small.
Always background checked
Backed by our Happiness Pledge
Prompt and friendly customer support
Taskers Nearby
Browse top-rated Computer Help Taskers in Sacramento
2 computer help tasks done

How I can help:

I'm a millennial who grew up around computers, and now work in the IT Department for a mortgage company. I get paid to figure out technology problems, and there's a good chance I can help with yours!

1 computer help tasks done

How I can help:

I have been involved with computers for years. Building PC's, and hands on experience with numerous softwares.

1 computer help tasks done

How I can help:

I have 22 years experience. I bring tools and supplies if I know in advance the full scope of work involved. I will always give you an honest opinion on the best route to take to get where you'd like to be on your tech needs.

How I can help:

18 Year study of cyber security

How I can help:

I took a ton of computer classes growing up and have learned how to fix almost any issue with computers and softwares.

How I can help:

I have working with computer most of my life. I'm proficient at installing software and troubleshooting issues.
Start booking and choose from more Taskers
Everyday life made easier
When life gets busy, you don't have to tackle it alone. Get time back for what you love without breaking the bank.
Choose your Tasker by reviews, skills, and price
Schedule when it works for you — as early as today
Chat, pay, tip, and review all through one platform
Don't just take our word for it
See how Taskers are saving the day for people like you.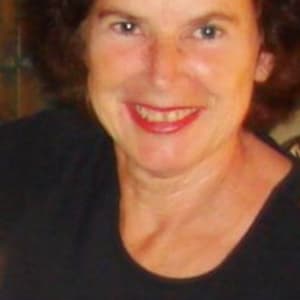 XXXXXX X.
Anne did a great job! I was very pleased with her work, and she got the job done quickly!
April 16, 2012
More Taskers Nearby
How I can help:
I have 20 years of experience with Mac and Windows. I can build hardware, troubleshoot or teach most software.
How I can help:
I have multiple years in the tech field and can help you with any computer problems. I am very resourceful as well. I specialize in PC desktops and laptops. I can also help with system cleaning and other tech issues.
How I can help:
Mre than 4 years of experience in working with different types of computer.
How I can help:
I am an A+ Certified Technician with a focus on hardware repair and management. I can diagnose and troubleshoot most computer issues. I have a specialty in Windows OS knowledge.
How I can help:
I've worked with Enterprise companies, medium sized businesses and small time family businesses. I have a lot of experience setting up printers, troubleshooting Outlook, fixing internet connectivity, etc.
How I can help:
I have 20+ years of experience and excellent communication skills.
How I can help:
I have over ten years of experience and owned my own computer service business since 2008. I am the trusted source here in the local community.
How I can help:
I was A+ and Net+ certified technician in 2011.
How I can help:
I have years of experience in using computers of all operating systems. I can set up hardware and software systems, and program custom solutions to improve workflow. Let me know what you are looking for.