Accounting in San Antonio
Get all your figures and finances in order. Choose from 42 Taskers in San Antonio for accounting help.
Book now
Experienced Accounting help in your neighborhood
Your search is finally over! People around the globe trust Taskers with home projects big and small.
Always background checked
Backed by our Happiness Pledge
Prompt and friendly customer support
Taskers Nearby
Browse top-rated Accounting Taskers in San Antonio
How I can help:

I was a banker for 3years, I'm very good with numbers. I haven't use most of the recent accounting software, but if you show me how you want it, trust me I won't disappoint you. Hire me let's get that accounting job done.

How I can help:

I've work as an a front desk clerk, and a medical assistant. I like being thorough with my work. My typing speed ranges around 50-60 wpm. Just let me know what you need done and communicate.

How I can help:

I have 3 years experience handling account payable and receivable and have daily access to computer from 8-5

How I can help:

experienced Project Manager 12 years... PM tasks include project finances and according

How I can help:

I have done booking for a property management company for 7 years I also have done there payroll I processed there data into QuickBooks.

How I can help:

I have little experience
Start booking and choose from more Taskers
Everyday life made easier
When life gets busy, you don't have to tackle it alone. Get time back for what you love without breaking the bank.
Choose your Tasker by reviews, skills, and price
Schedule when it works for you — as early as today
Chat, pay, tip, and review all through one platform
Don't just take our word for it
See how Taskers are saving the day for people like you.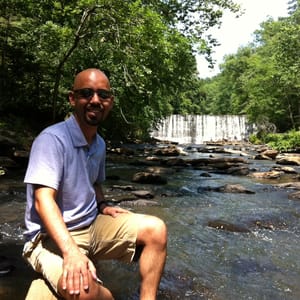 XXXXXX X.
This was our first attempt at this idea. Mike has be very patient with the process and with me. I very much appreciate his professionalism and honesty. Will definitely include him in future tasks.
April 9, 2013
More Taskers Nearby
How I can help:
Basic bookkeeping using Quickbooks. Account entry, data entry,
How I can help:
I have 5+ years working with QuickBooks Intuit and Square as an admin volunteer for a nonprofit organization. Closing their books, logging receipts, running profit & loss reports along with finalizing their Reconciliation reports each month & more.
How I can help:
I have my MBA from University of the incarnate word, with a focus in asset management and finance. Have 2 years of banking experience, and am a certified professional banker. Also have some experience in doctorate of business (DBA) classes.
How I can help:
I have a bachelor's in business management and master's in administration.
How I can help:
I work in accounting for my day job and extremely familiar with Quickbooks software, as well as most Microsoft office programs. I am reliable, fast, efficient, resourceful, possess a strong attention to detail, and take instructions very well.
How I can help:
I have current bookkeeping skills and can help with accounting tasks. I can work with your individual needs and goals To help you get ahead in your business or personal life. Period
How I can help:
I have working in construction for 15 years completing many tasks including accounting.
How I can help:
I ran a coffee shop for 4 years
How I can help:
With a B.B.A. in Accounting (UTSA) & 7+ years of professional experience, I am highly confident in my accounting skills. Experienced with budgets, financials, full-cycle accounting, Excel, QuickBooks, & other ERP Softwares; you'll surely be pleased!