Office Administration in Wichita
From filing to data entry, count on any of the organized and efficient Taskers in Wichita for a variety of office administration tasks.
Book now
Experienced Office Administration help in your neighborhood
Your search is finally over! People around the globe trust Taskers with home projects big and small.
Always background checked
Backed by our Happiness Pledge
Prompt and friendly customer support
Taskers Nearby
Browse top-rated Office Administration Taskers in Wichita
How I can help:

I was an apartment manager for 1 year. I am very good at office work and being organized. I am fast at typing and a devoted worker.

How I can help:

In the military, I became the office receptionist/records manager. I'm very familiar with how the Office Suite works, including Outlook. I'm very organized, but able to keep it simple so others can easily follow along.

How I can help:

I have a Bachelor's Degree in Business Administration from Carnegie Mellon University. I have been in office and managerial positions constantly since 2009.

How I can help:

Helpful and dependable with strong organization, planning, and communication skills. I run a tight ship! Let me help you run yours.

How I can help:

10 years experience. I will come dressed professional and with my customer service face and voice on point. I am proficient in computer knowledge & use and catch onto office tasks quickly. I'm happy to be of service to your business needs.
Start booking and choose from more Taskers
Everyday life made easier
When life gets busy, you don't have to tackle it alone. Get time back for what you love without breaking the bank.
Choose your Tasker by reviews, skills, and price
Schedule when it works for you — as early as today
Chat, pay, tip, and review all through one platform
Don't just take our word for it
See how Taskers are saving the day for people like you.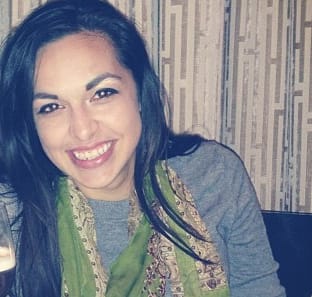 XXXXXX X.
Renelle was fantastic. Prompt, efficient and independent.
June 8, 2015
More Taskers Nearby
How I can help:
Retired Military and former WSU Instructor. Semi-retired. Noted for being honest, dependable, and on time.
How I can help:
5 years experience answering phones and organizational work!
How I can help:
I've got more than 20 years of office management experience in multiple industries.
How I can help:
Currently work in an office and efficient with any Microsoft application and sorting/organizing.
How I can help:
I have 0 years experience but would love to learn and get the job done!
How I can help:
I help organize our church district office and organzie events, and do a lot of what an assistant would do.
How I can help:
Very organized! Tidy and hardworking
How I can help:
I have 7 years experience as an administrative assistant. Veteran. Happy to help!
How I can help:
25plus years of office management and executive assistance background in varied industries