Mounting a Picture
Taskers can mount pictures and art securely on your wall.
Taskers can mount pictures and art securely on your wall.
Find help now
Photo Mounting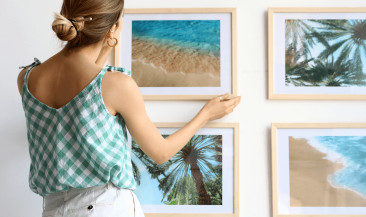 We take so many pictures, so often for social media, but how often for memories?
Framed photos around your home can honor memories in a really special way, and keep you surrounded in an environment of good memories, smiles, laughter, and joy. But mounting a picture perfectly can be challenging (some might even say a technical feat). If you're curating a photo gallery wall, the placement needs to be just right to create that perfect warmth for your home.
Taskers are mounting and leveling gurus with the tools and keen eyes to give your works of art the gallery treatment.
Get the perfect gallery wall look.
Gallery walls are in! A gallery wall is a grouping of framed photos, sometimes of various sizes. Some wonder if gallery walls ever went out of style, but the truth is they've been around for hundreds of years! Some people have had a hard time pulling it off, but that's because they didn't get the right kind of help!
What makes a difference between a gorgeous gallery wall and something that looks like it should have gone out of style is how the photos are framed and mounted. Taskers can help make sure every photo is level and mounted for optimal viewing.
Curate Comfort.
It's not just putting pictures on the wall--it's creating ambiance and evoking an experience that you can enjoy every time you walk into the room or past your favorite wall.
Book a Tasker for help hanging pictures and watch your space come to life with neatly mounted pictures!
How it works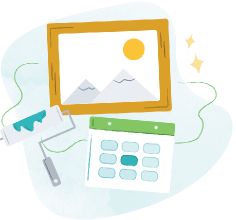 Tell us what you need done, when and where it works for you.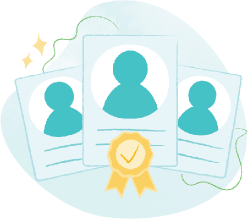 Browse trusted Taskers by skills, reviews, and price. Chat with them to confirm details.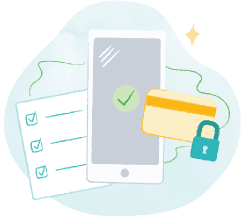 Your Tasker arrives and gets the job done. Pay securely and leave a review, all through TaskRabbit.
Frequently asked questions
Hanging up pictures costs start at around $30 per hour and will vary based on the tasker you select to hang your pictures, posters, and paintings. If you need help getting your pictures or artwork framed, let your Taskers know in the description and find someone who can help with that as well as getting it up on the wall!
Absolutely, Taskers can help you hang pictures, mirrors, shelves--anything you need to make your space come alive, Taskers can help you mount it safely and properly.
Professionals know how to mount pictures so that they fit well on the frame, they are well-secured to the wall and level, and nothing will get damaged in the process. Professionals understand the importance of careful measurements and placement so the images compliment the space and draw your attention to the right places.
You can have your Tasker help you hang pictures anywhere you like! Taskers can advise you on where and how high to hang pictures based on best practices and what would work best for your space. Of course, the decision is ultimately yours, but sometimes it's nice to have an experienced set of eyes to help with ideas and inspiration.
Planning a gallery wall is an art, not a science, and it can really help to have someone with experience guide you through the process. Taskers are happy to help plan, frame, and mount your gallery wall so you can have your vision come to life.