TV Mounting Services
Taskers can help with TV mount installation to get you the best views
Taskers can help with TV mount installation to get you the best views
Find help now
Get Your TV mounted on the Wall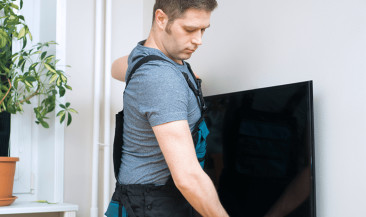 TV screens keep getting bigger and bigger, but TV mounts keep getting better and better. Whether you're wanting to mount your TV on the living room wall, into steel studs, or even on a brick wall outside, there's a mount that can support your TV and a Tasker that can handle TV installation for you at a reasonable rate.
Improve the view.
Mounting your TV is a great way to ensure that everyone in the room can see the screen. Some mounts even come with the ability to angle or tilt your screen for optimal viewing.
Keep kids and pets safe.
Mounting a TV on the wall is one of the best ways to secure your TV so that it doesn't fall on top of any children or pets that might come near it. Many TV mounts also come with cable management components so that you can keep wires off the floor. No matter what kind of mount you have, Taskers will install your TV so that it's safe and secure on your mount.
No tools? No problem.
Taskers can bring all the tools necessary to help hang TVs—you just need to supply the mount. If you're able to confirm with the Tasker your wall type is, this will help ensure they bring the correct tools. Standard wall types for TV mounts are drywall, lathe and plaster.
Mounting into metal studs, brick, concrete, and cinder block requires specific drilling tools. Your Tasker will clean up after the task is completed, leaving your home just the way it was when we arrived—but with your TV right where you want it!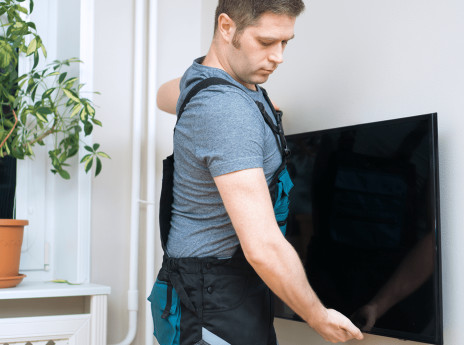 How it works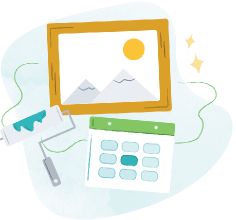 Tell us what you need done, when and where it works for you.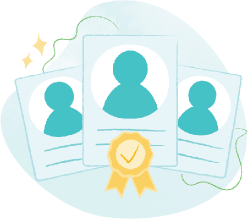 Browse trusted Taskers by skills, reviews, and price. Chat with them to confirm details.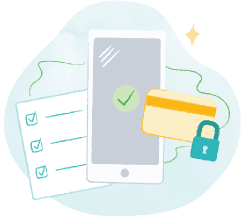 Your Tasker arrives and gets the job done. Pay securely and leave a review, all through TaskRabbit.
Frequently asked questions
TV mounting services start around $30-50 per hour on average, but rates may vary based on the Tasker you select and your location. The duration of the task will depend on factors like size/complexity of the bracket, wall type, location of the mount, cable management & more.
When installed properly, mounting a TV should not damage your wall. Your Tasker will help you locate the studs in your wall that the mount should be secured to, and then get the TV up on the wall. Some recessed TV mounts may require cutting into the drywall, but this does not cause any structural damage. If you are in a rented space, be sure to confirm with the building management that you are allowed to mount your TV on the wall, otherwise there are ways to mount your TV on a stand and Taskers would be more than happy to help you set that up!
Yes, depending on what kind of mount you use, there might be a built-in cable management feature or room behind the TV screen where wires can be wrapped, stored, and out of the way. It's also possible to have the wires and cable box stored inside or behind the wall, especially if you have your Tasker install a recessed mount which will give you that extra space.
Let your Tasker know what your goals are and they can help you come up with a solution!
Mounting a TV comes with a lot of benefits and is often worth it for anyone who wants the best possible viewing experience. Mounting a TV on the wall helps you get the height and viewing angle just right, clears up more space in your room, and it keeps your TV safer from falling over.

If you need help mounting your TV don't hesitate to get in touch with a Tasker!
Yes, it is possible to have your Tasker mount a curved TV on the wall, but curved TVs may not be compatible with a fixed mount or a low profile mount because those types of mounts keep your TV very close to the wall. You'll probably want to get a full-motion mount which has an extending arm and will allow you to adjust the distance between the wall and the back of the TV screen.
In any case, your Tasker can help you measure your TV and see what kind of mounts it will be compatible with.